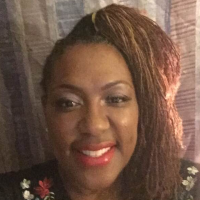 Cherie Barnes
Advice & How To
Cherie L. Barnes is a Certified Grief Coach, Therapist, International Best Selling Author, Speaker and Child of God. She is the founder of The Healing Group Community, LLC. As an advocate of healing, Cherie uses her experiences and others of grief and loss to tell stories that help individuals find meaning in life and support positive actions. Cherie has a master degree in Counseling and is a National Certified Counselor. Cherie is the author of several books. 12 Lessons of Healing Through Grief, Conversations with God: The Devotional, Cherie is a contributing author in the Awake Anthology and is the Visionary and contributing author in Triumph Over Grief: The Grief Anthology. When she is not glued to her computer, she enjoys cooking, binge-watching The Food Network and volunteer work. She is currently working on products digitally and written to add to the collection of works to help people deal with grief, trauma and and loss.

Sign up at www.cheriebarnesauthor.com for upcoming events or visit my Facebook Author page at https://www.facebook.com/AuthoressCherieBarnes/.


For booking information email 12lessonsof@gmail.com.
A novel points out that the world consists entirely of exceptions.
Joyce Carey